For marketers, the use of AI tools is often costly and complicated. This is why we have worked in close collaboration with DeepL and Storyblok to integrate DeepL into the brand-new Storyblok AI Suite. This feature introduces DeepL's powerful AI technology into Storyblok's content management system, making the way content editors work much easier.

The AI revolution is challenging many businesses. What will set successful companies apart from the rest is how well they integrate AI tools into their existing workflows. Together with our partner Storyblok, we came up with an idea to make the work of editors and content creators much easier: Why not end the constant switching between browsers by implementing DeepL, ChatGPT and DALL-E into Storyblok's backend?
With all the experts in-house, a fast moving team and high quality development, we were able to get Storyblok and their customers up and running quickly and efficiently.
We believe that language should not be a barrier to success. Our integration with Storyblok's CMS shows how we can bridge the gap between different languages and promote more efficient and streamlined workflows – all on one central platform.
Tim Cadenbach
Developer Evangelist at DeepL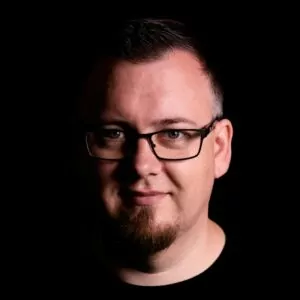 The central element of Storyblok's AI suite: the DeepL translation app.We developed it in close cooperation with Storyblok and DeepL, and selected pilot clients to integrate high-quality AI-based translation into CMS workflows. The app enables content translation in a few clicks. It supports folder and field level translation within Storyblok's Headless CMS workflows.
The new ChatGPT integration (BETA) allows editors to access ChatGPT directly from within Storyblok's CMS to generate copy for their website. Generated copy is inserted into the content type and formatted instantly. The copy is not only generated, but can be enriched and optimised with ChatGPT's additional conversation feature. Another feature we have implemented is DALL-E (BETA). Content creators use AI to generate visual assets directly in Storyblok. This eliminates the need to manually search large asset databases or purchase expensive stock photos. Once stored in the Storyblok Asset Manager, editors can reuse images endlessly.
VI has brought AI-powered integrations to Storyblok, revolutionising the way businesses generate and manage content. With their expertise and dedication to cutting-edge technology, VI has taken our platform to new heights, offering seamless innovation and transformative solutions for our users. Together, we are empowering businesses to thrive in a rapidly evolving digital landscape.
Barry D'Arcy
VP of Partner at Storyblok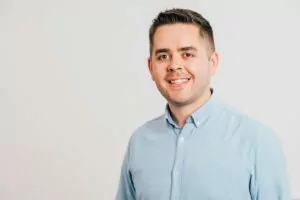 In the process, we were able to develop a new one from scratch. We had learned from users that creating metadata is especially time-consuming and therefore under-maintained. The new AI Metadata Companion provides key assets to automatically generate the right metadata, which is critical for SEO and website accessibility. Editors and content creators can use the AI Metadata Companion to automatically analyse assets and page content, extract relevant abstracts or tags and maintain them as metadata. It also analyses images and sets focus points for each to ensure optimal display at all resolutions.
What really excites us? The first customers using the new feature are telling us it managed to reduce their efforts drastically.
Get in touch to get the new feature