Kai Wißler, front-end developer and singer of the Virtual Identity Band, about the stage frenzy and the roar with the boss.
Hello Kai! To be honest, isn't that a bit strange: Singing, dancing and freaking out together – with your work colleagues?
Kai: Sure, you might think that there are some inhibitions when it comes to partying among colleagues. But no. The opposite is the case. Colleagues, customers, guests – everyone freaks out completely and everyone brings their own personality and crazy moves to the dance floor.
Before the gig you rehearse for days. Give us a look behind the scenes!
Kai: That's something very special. We all meet in Munich and lock ourselves up in a rehearsal room for two days. You have to imagine that: We walk through a dark underground car park, into a basement, and there the owner is already waiting for us, a one-of-a-kind – always with a cigarette in his hand. There is a very special magic there.
And then we practice there. Everyone is up for it and brings up ideas. Of course we already have a rough plan in advance, but completely new, crazy ideas come up on site. We create new mash-ups and try them out. Only shortly before the performance is everything more or less finalized.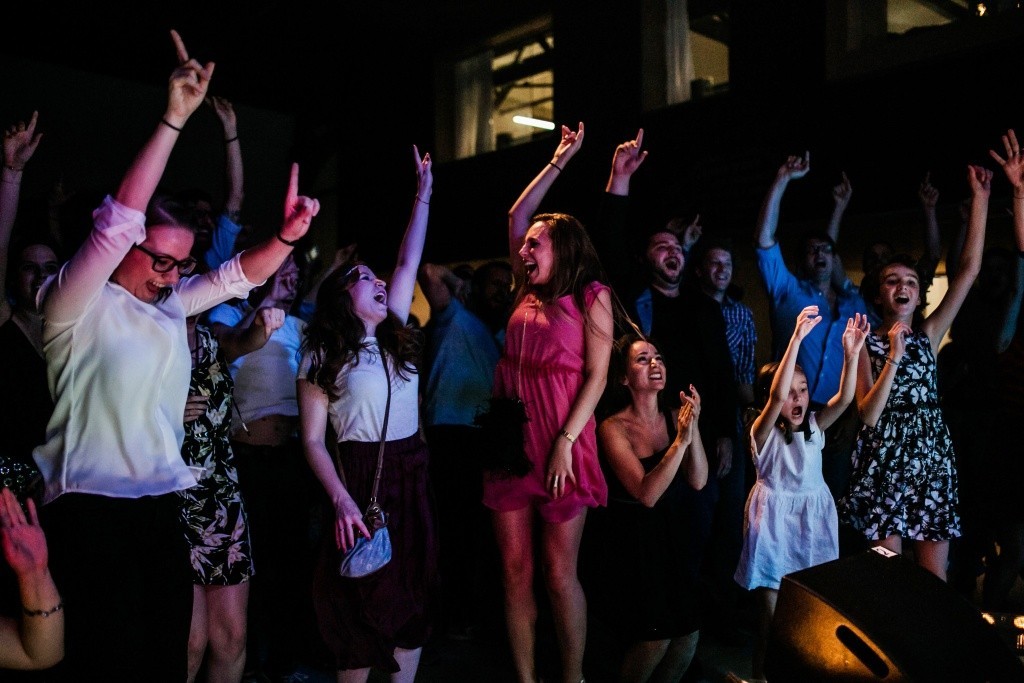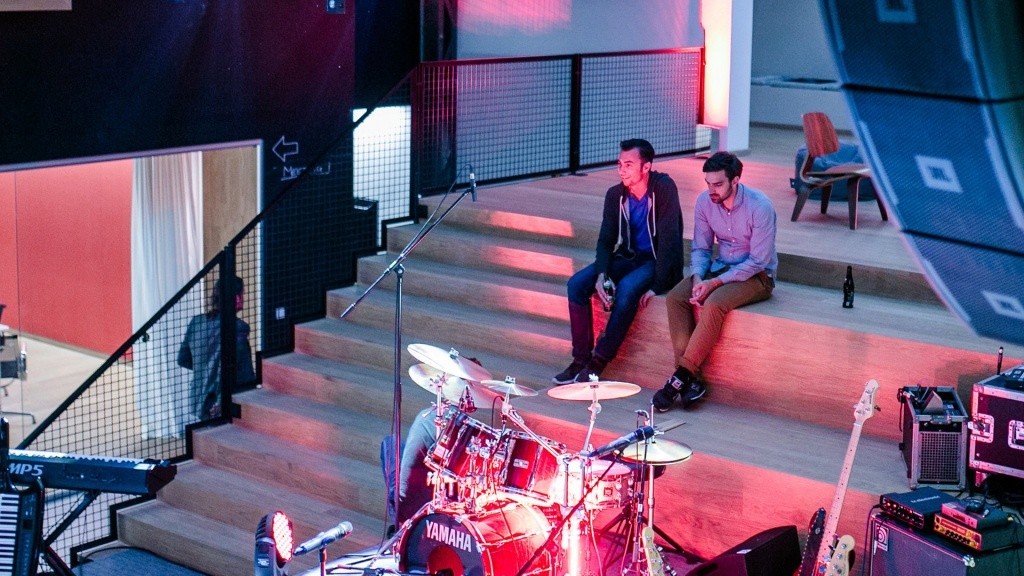 How did you become part of the VI Band?
Kai: I started working as a working student in Frontend Development in autumn 2017. After a few colleagues found out that I make music privately, I was asked to be part of the band at the next summer party. The first gig felt a bit like a "trial by fire" – I sang main vocals on 4-5 songs, otherwise more in the background.
But I seem to have made a lasting impression. Immediately afterwards, the colleagues told me that next year it would continue as an integral part of the band. And that wasn't a question.
How is it then, being on stage?
Kai: Just super awesome. Pure goosebumps feeling.
And what's going on inside you while you're standing up there?
Kai: I'm "in the zone" – a switch in my head is thrown. I don't even think about where I am, what's going on. You just let yourself be carried away by the audience and try to deliver the coolest show possible.
And the CEO stands next to you .

Kai: … and he is just "only" a part of the band, who likes and enjoys firing up the crowd.
After the party they meet again for projects. How about returning to everyday work?
Kai: Smoothly. First of all, we are the number one topic of conversation. We get a lot of compliments and praise for the performances as well as valuable criticism. But first everyone just raves!
Everything has been remote since the pandemic: what does that mean for the VI band?
Kai: We miss the summer party and our performance. But we have come up with a consolation for 2020 and sent all colleagues a little video greeting.
And of course we very much hope for a comeback soon. After this long dry spell, the next party will surely trump everything that has been experienced so far!
Note: Since 2012, the VI Band has been playing in changing line-ups for customers, partners and friends at our summer party. These concerts with over 400 visitors went down in the history books of our company.
Rockumentary: The VI Band Tour 2013